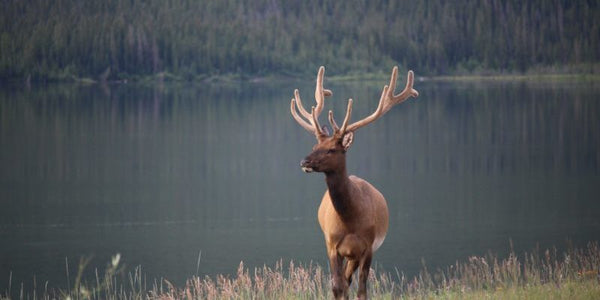 Our Company Beginning
I never thought I would start my own business. I suppose many businesses start much the same way.  A person with a unique idea sees a gap, and instead of just talking about it, they decide to step in and fill it.
Upon moving to Houston, I was disappointed at the lack of availability of premade raw dog food considering the size of our city. The few places that sold raw had very few options. Most of these options were made with high pressure pasteurization (HPP), did not sell in bulk, and none were truly affordable. I knew many people who lived in and around the area who were interested in feeding raw, but felt like they did not have access to give it a try. I also saw so many dogs that were suffering from allergies, obesity, and nutrition related ailments.  I felt called to do something to change that.
There were so many places to begin once I decided to start a business.  There were ideas and then there were actions.
I knew I first had to name this company, have a vision for what I wanted to do, how I was going to do it, and why. The name was the easiest place to start. 
What is in a Name?
I had just finished studying the book of Revelation and was beginning the study of John. The concept of "living water" was fresh in my mind. I have experienced the restoration that results from the work of the Holy Spirit. It immediately and gradually changes you from the inside out.
I have seen the restoration that can take place after a dog is switched to raw, and I have heard first hand stories of miracle recoveries from dogs who have made the switch. When I named our company "Vida Spring" this restoration is what I had in mind. When a dog is properly nourished, it can be revitalized from the inside out. "Vida" means life, and "Spring" is both the starting location of the business and represents a natural source of flowing water. Vida Spring represents renewal, health and vitality.
How Will the Business Operate?
Next came the question of how I wanted the company to work. I wanted to make quality raw dog food accessible. I also wanted to make it more affordable, so more dog owners would seriously consider it. A brick and mortar store came with a boatload of overhead that I would have to pass along to my clients.
Many people, myself included, prefer to shop and research online. A local e-store delivery model came to mind. It seemed to provide the best option for affordability as well as convenient accessibility even for dual working households since there would be day and evening delivery.
Win-Win
What Will We Offer?
I spent months researching companies to determine what products to sell. I began with a much larger list than I currently offer. Wanting to not overwhelm a newbie, I knew I had to limit the offerings.  I decided if I would not feed it or use it with my own dogs, I would not sell it. I compared spreadsheets of price/pound data and ingredient lists.  I investigated product sourcing and manufacturing. Some of the brands I considered "bargain" when I began the search surprisingly were more expensive than higher quality products. It made the decision of what to offer much easier.
Why?
At the heart of my small business is a passion. I want to help pet owners not feel overwhelmed, intimidated or judged for how they are feeding their pets. I want pet owners to feel empowered and educated with options for how to maximize their pet's health that works best for their family.
For some it might mean a full switch from kibble to raw and a bi-monthly delivery.
Some people may just be curious, and want to try replacing one meal a day with raw to see how it goes.
For others it might mean only replacing the junk treats and chews full of preservatives and allergens with healthier raw options.
It may just mean being open to the idea of raw, and considering the information presented through our blog, website, or social channels. Wherever you fall on that spectrum, the passion extends to you!
I don't want to just sell raw pet food.  I want to create a movement of change in the way our community feeds our pets. I want to see them restored to health. Join me.  Your pets will thank you.